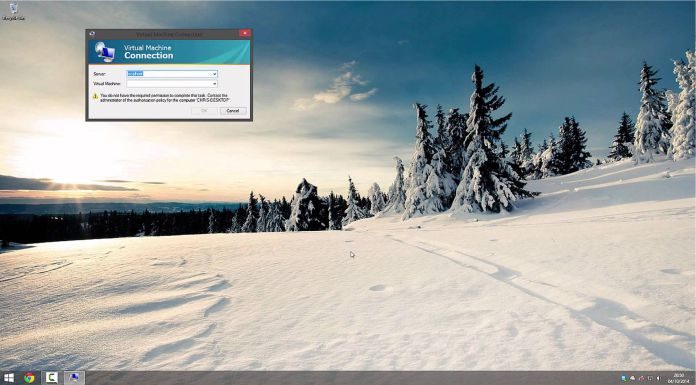 In this post we are going to install Windows 10 Technical Preview on Hyper-V.In order to install Windows 10 using Hyper-V you need to first enable Hyper-V,if you have not enabled it yet then click here to see how to enable it.
Downloads:
Windows 10 Technical Preview ISO
After you have Hyper-V configured and Windows 10 Technical Preview ISO downloaded, Just follow steps below:
Setting up VM for Windows 10:
Open Hyper-V Virtual Manager and from the Actions Pane on the right select New > Virtual Machine(as you can see in the image below)  and then click Next on the first page.
Specify Name of your Virtual Machine and hit Next.
Now specify what amount of RAM you want to allocate to Virtual machine in order to run Windows 10.
Here select the Network that you configured when setting up Hyper-V (If you have not enabled hyper V on windows then click here to enable it).
The next step is to setup VHD(Virtual Hard Disk) for the VM being created.Here you have options to Create a Virtual Hard Disk ,to use an existing Virtual Hard Disk, or to attach a Virtual Hard disk later:
In this step, There are various options available here but we have to select 'Install an Operating System from a boot CD/DVD ROM' and under it select 'Image file' option and browse and select the ISO image that we have downloaded and hit Next and hit Finish.
Installing Windows 10:
Right click on the VM we created and hit Start and then again right click and hit Connect.
In this step,Select your language and keyboard input and hit Next.
Here just click Install Now.
Now,check I accept the license box and hit next.
Here select 'Custom:Install Windows Only' option.
Now click on New and the VM will automatically allocate storage just hit Apply.

Now after the partitions has been configured just hit Next.Now let it do its works and after the installation will be finished it will reboot your system (in VM).
(Also to eject mounted ISO image just goto Media > DVD drive > Eject Windows 10 ISO Image.)
So thats everything we had to do now just sit back and wait for it to finish setting up and then configure it.