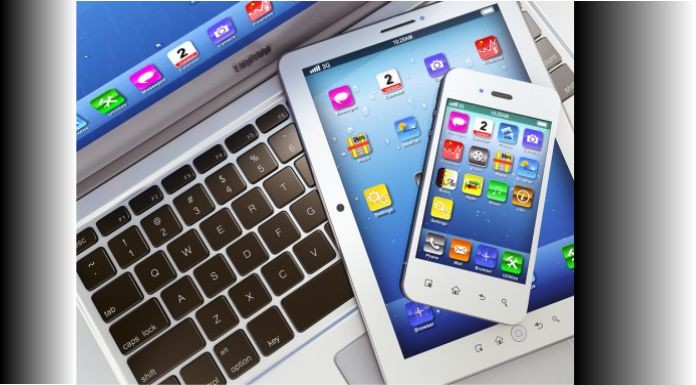 Whether you just received your first smartphone, or you are in the market for a new phone, this guide has you covered with five essential applications that every business user must have on his or her Android or iOS smartphone. These are applications that will make you more efficient in your work, regardless of what field you are in.
Skype
Skype is quickly replacing teleconferencing calls in business. The application can be accessed on computers, televisions, tablets and yes, even your smartphone. The client gives you the ability to make video-to-video calls, audio only calls and instant messaging communications. Best of all, the application is free. The only time there is a premium charge is when you are making international calls. The most important thing Skype gives its user is mobility. It doesn't matter where you are at, Skype is only a touch tone away.
Evernote
If you aren't familiar with Evernote, or if you think the program is simply for taking notes, pay close attention. While it is true that the application does very well at recording notes and transferring them to the cloud for access on multiple other devices such as your computer, it is also true that it is a great application for storing important documents and images that you want to keep. You can also annotate documents and draw on notes and existing documents through a tool called "skitch your thoughts" within the application. Perhaps most useful is the audio recording capabilities of Evernote. During your next meeting, open up the application and capture everything that is being said so you don't miss a beat.
Dropbox
With a smartphone, you have the ability to access and transmit large files such as important documents or videos that you need to review. It's easy to upload and send files to your clients as well. Dropbox is the number one file sharing application on smartphones, on the web and on tablets. There are many different levels and sizes of storage you can access via Dropbox, but even the free one is substantial enough for most business dealings.
Pocket
If you are on the go often, chances are you have little time to sit down and read the news or important documents that might help you become more efficient in your line of work. The application Pocket is for you. This application syncs with your desktop or tablet and allows you to save important online documents, links, and videos and view them when you have the time. The most fascinating part of the application is that you don't even need an Internet connection to retrieve the saved documents. The application seamlessly integrates with other applications on your phone like Twitter, Flipboard, Pulse, and Zite (all highly recommended applications) as well as more than 500 others.
Mailbox
Sorry Android users, but Mailbox has not yet been made available for your device. If you have an iPhone or iPad, do not go without this mail management application that pushes through the clutter that often floods your inbox. The application allows you to label and set criteria for your mail. You may choose to put it off until later or delete it altogether, but this comprehensive mailbox is the best thing to happen to email since, well, ever.