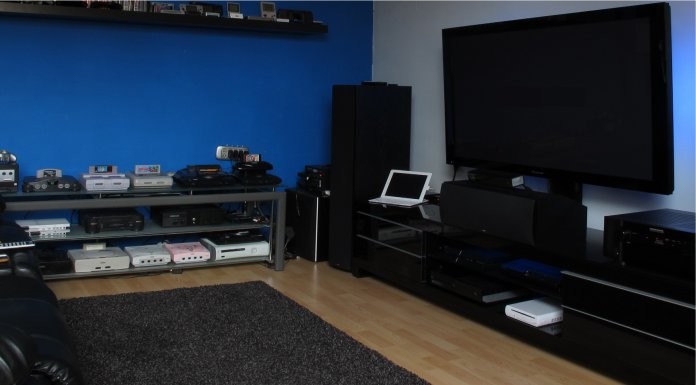 From the 80s until today, video games continue to gain popularity. Gaming has become the No1 hobby in the world, especially among teenagers and adolescents. However, gaming consoles of renowned manufacturers (Nintendo, Sony, and Microsoft), along with original games, are more expensive than ever. Just when you thought you have the latest version of the game or the newest console on the market, a new device is launched, even more powerful and with better graphics, but ridiculously expensive. In order to be a high-tech pioneer you need to put aside a significant amount of money.
Play computer games
One of the possible solutions to help you save some money is to play games on your computer. Computers have many advantages over a console. First, you will pay less money for computer games. Computers can be used for many different purposes: you can use it for your job, you can watch movies or listen to music and you can browse the Internet using social networks, video calls etc. Besides, if your current computer configuration isn't strong enough to support the newest games, you can always upgrade it by adding more RAM memory or replacing your graphic card. Our advice when buying new computer configuration – invest more in your motherboard and CPU because they are usually complementary to each other so when it comes to replacing them you will need to replace them both at the same time. In this way you will ensure that your configuration is strong enough to run all the newest games in the next 2-3 years, maybe not in the best resolutions, but you will be able to play.
Desktop vs. laptop computer
Not long ago, desktop computers were much faster and less expensive. Every old-school gamer was more into desktop configurations for several reasons. He had a better approach to his hardware so when something goes wrong he could check his graphic card cooler easily, or experiment with CPU over-clock. Today, the difference between desktop computers and laptops no longer exists. For instance, you can buy an Asus gaming laptop at the same price as any other desktop configuration in that quality range. It is probably happening due to constant progress of technology. Probably, in the nearest future, it will be possible to run the newest versions of Need for Speed or Call of Duty even from your mobile phone or tablet PC.
Accessories for better experience
You cannot experience the full pleasure of a racing game without a wheel, gas pedals and breaks, and at least a 42'' smart screen. Have you considered buying a new smart TV in order to watch the newest movies using 3D glasses? Hopefully, everything can be combined these days so you can connect your laptop with your TV using an HDMI cable and play games on a wide screen. Don't forget some quality joysticks. This is why people are so attracted to consoles in the first place, but what they don't realize is that they can experience a similar feel with regular joysticks while playing games on their laptops.
Mobility
Probably the most important reason to buy a laptop instead of a console is being able to play your favorite game anywhere you want. Whether you are away from your home for a while or you want to keep your current rank in an online strategy game during your vacation, it's possible to do it if your computer allows you a certain level of mobility, which laptop and tablet computers certainly do.
Technology gives us such great opportunities, from playing games, e-banking, social networks, video chat applications, working on-line (freelancing, stock exchange, trading) to intimate relationships. We should keep our technology up-to-date and wait for even better inventions in the future.