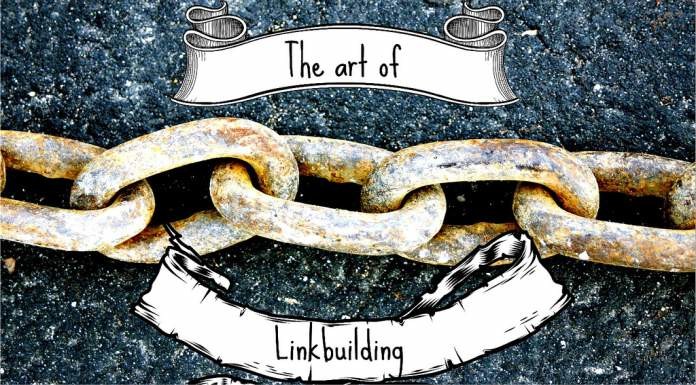 Link is simply a reference to another webpage from a given page.
A single most important assessment of a link is "Does the Link add value to the published content?" and therefore to the end user reading the content.
1) When a user reads the content, the link on the content must contain additional information that directly relates the given document.
2) The degree of correlation between the information on the given document and the linked document can be the value given to the link. This is measured by the text around the link to the entire passage of linked document. You can measure the co-relation, co-occurrence, frequency, prominence of keyword usage in both the documents.
3) The content on your document & the linked document is interdependent in certain way. There must be good reason/objective of relationship.
Think in terms of you being Google.com, who is fighting to reduce spam and ensuring best possible websites rank on web search results.
I would give high importance to links from content which find maximum value to end users.
Links from Yahoo Answers
With Yahoo Answers you are building a relationship with users by offering help or answers to their queries. Therefore your link increases the value of the content written.
Links from Digg.com
People vote digg articles and popular articles rise on home page are the ones which significant users have voted. Links from such content has high value. Also if you mention that your content has received certain number of Digg Votes, and giving a link to the page on Digg, it would add value to your content and links on them.
Links from Del.icio.us
On del.icio.us people would tag your site with keywords; they would tag your site only if your content is useful. Link from del.icio.us is a value and links from content which is linked from del.icio.us is also equally valuable.
Links from Social Sites/Web2.0 sites
In such sites there is user voting or collective intelligence. If your website gets voted as popular, this means users want your website because they found something useful. Therefore your links to your website has a value.
Include the number of times your content has been viewed on your site that might just increase the link value from that content.
Why Linking is called Relationship Marketing?
Links connects documents hence 2 different content. Consider a web page to be an Organism and link is the relationship between both web pages. Therefore link building is called as relationship building. In examples below there is clear relationship between 2 web-pages hence linking counts.
One company owns many websites, they can link to all of them in their about us page, partner page or footer. The relationship between websites is clearly stated (as owned by single parent company). Hence each link counts in the algorithm.
In e-commerce websites you give a link to payment gateway, Visa, Verisign. There is a relationship of a service provider. The links here also has a value.
In a single website all pages are interlinked. The deep linking of pages, interlinking counts as all of them has relationship of being under a single domain.
Suppose your website gives link such as "To read this document click here to download Acrobat reader". Here there is a relationship between your website and Acrobat reader, as without acrobat reader your content is unreadable. Similar relationship with Winzip. Software Download links count
Using Certifications such as certified seller, Google certified professional. This relationship displays the authority of the content displayed. Hence Links count here as well.
Testimonials on other websites. Suppose you are a service provider and other have highly recommended your service on their website, this will boost your rankings. There is a clear relationship here as client and service provider.
Online Alliances, where your site powers a complete section of other website, here there is a clear relationship maintained which makes value of link go higher.
Links on Answers, Blogs, Forums is giving a reference to your website for users posting queries. Here there is relationship between the both. The link is supposed to contain information or document which is of value to other person as he/she is seeking the same.
In all cases it would advisable to clearly mention the purpose of relationship explicitly on the website. It can be in privacy policy page, Terms and condition page or Business Partners page etc.
Why Link Exchange does not Work?
The objective of relationship is visibly clear to boost search engine rankings.
How to Build Relationships/Linking?
Create Great Products however small it may be, such as plug-in or a gadget which is of high value to end user. People will subscribe and will link to it. This is a relationship you have built with end users.
Write useful content valuable and worthy to end users. People will link to it, Digg it, Tag it etc. This is a relationship you build with users of providing advice, tips etc.
Publicize company news, company events as a part of PR activity, the relation you would like to have with community.
Build Alliances with related websites, share your product in exchange of traffic and ask them to link to you.
Conclusion
Stronger the Relationship higher is the value of the link.
Just ensure your link is search engine readable, and does not look like spam. If companies invest quality time and think innovatively, they can build higher quality links than shooting 1000's of spam mails every day/night on link exchange.