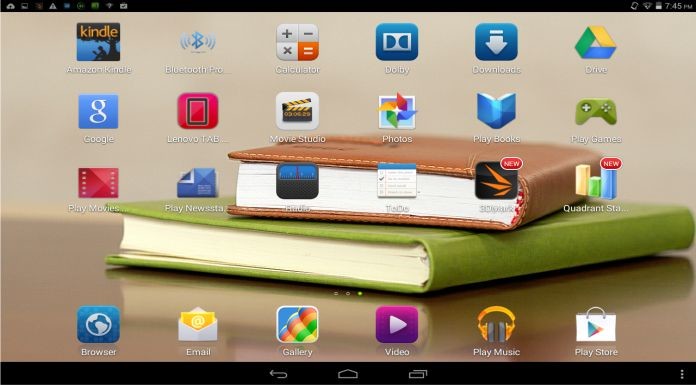 Apps are rapidly revolutionizing the way we go about our day-to-day lives. App stores are brimming with a range of office-friendly apps, so we've scrutinized the Google Play store and compiled a list of the top 7 Android apps that will transform office life. Here they are…
Office Suite Pro 7
A must-have app for everyone, Office Suite Pro 7 works in-line with Microsoft Office. Featuring all of the key features of the PC version of Microsoft Office, this app enables you to view, edit and create Microsoft Word, PowerPoint and Excel documents. You can store the documents to your device or simply send them on to others. Overall, this app is great for anyone who works out of office.
CamScanner
CamScanner transforms your smartphone's camera into a scanner. Use the app to take photographs of important documents and the app will optimise them, making the documents clearer and more readable. You can then share the scans with others via email, making this the perfect app for anyone working on-the-move who needs to send important documents back to HQ.
SwiftKey
Everyone has experienced the soul-crushing moment of spending an eternity typing out a lengthy email, only to accidentally delete it and have to start again. Install SwiftKey and make this a thing of the past. The clever keyboard remembers the words you type, so if you start a sentence with the same word, the keyboard will finish the sentence for you in the same way as before – you'll never lose important work again!
RemoteView
RemoteView is the perfect app for anyone working at home or while traveling. Simply install the RemoteView agent on your office computer and the RemoteView app on your smartphone or tablet. This clever app will then give you access to all of your files and programs on your office computer, from the convenience of your portable device.
Dictadroid
Dictadroid transforms your tablet or smartphone into a professional quality Dictaphone. Forget trying to scrawl down notes and minutes – use the app when in meetings to create recordings of everything discussed. If someone misses a meeting, you can share the recordings with others through emails, making it an essential app for any office.
Dropbox
Install the Dropbox app and never forget another important document again. Save your documents, photos and videos to the Dropbox and easily access them on your other devices like a tablet or mobile. Your document will even be securely stored on the Dropbox website, so if you do lose a gadget, all is not lost.
Schedule Planner
Organise your time with the Schedule Planner app; an absolute must for office life. This great app allows you to input all of your scheduled meetings, tasks and events, and it creates a handy timetable that will give structure to your day too. Set alarms and reminders to help you meet deadlines and check off each task on completion. The app also produces charts to illustrate what you planned to do against what you actually completed, monitoring your productivity.
All of these apps are certainly very useful tools in aiding and simplifying office life.